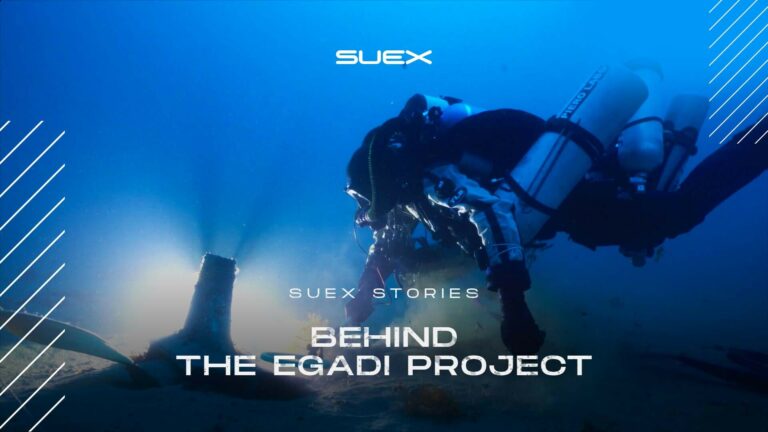 The seabed off the Aegadian Islands (or Aegates) still hides numerous wrecks dating back to the largest naval battle of antiquity between Rome and Carthage, marking the end of the First Punic War in 241 B.C.
During this clash of epic scale, the two forces deployed a total of 550 ships, of which 80 were sunk and still lie scattered today over a wide area of about 12 square kilometres of seabed.
Mario Arena continues his exploits here, having already been the protagonist of a previous Suex Story.
Mario Arena, some readers may recall, is the leader of the SDSS team, the Società per la Documentazione di Siti Sommersi (Society for the Documentation of Submerged Sites). They are conducting operations with the support of Suex, who provide underwater DPVs together with technology and solutions for some of the difficult challenges of underwater archaeology, in particular the strong currents around the islands.
Work in the Aegates is still underway because that particular seabed is a genuine treasure trove of precious artefacts dating back over 2500 years and just waiting to be found and brought back to the surface, with every day providing new surprises for Mario Arena and his team.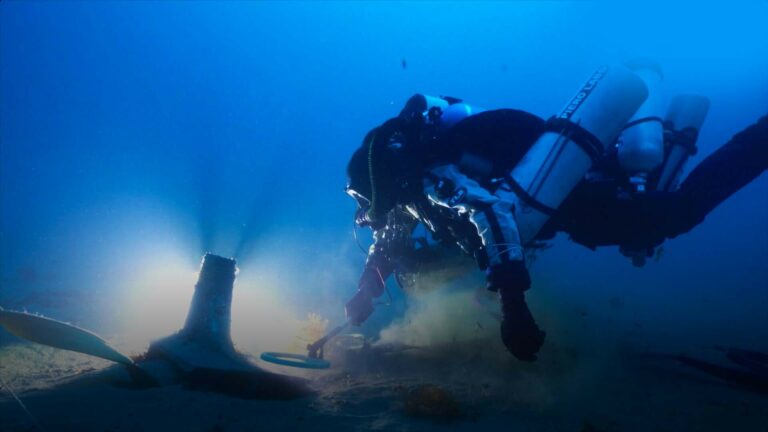 Play video
"When I touch new finds, I obviously do so with great care, but also with a sense of respect," explains Mario, "and I often repeat to myself, almost speaking to the artefact itself, that what I am doing is necessary to tell its story, especially if the object is a helmet or some other personal item".
A particular feature of this site are the rostrums, bronze rams fitted on the prows of ships and designed to penetrate and sink enemy vessels during close combat. They were the undisputed main weapons in naval battles at the time.
Mario estimates that about 30 have been recovered in good condition to date, and these were almost all from the Aegates. Every time another one is discovered is a unique and thrilling event.
He explains that when these finds occur, they are extremely interesting because just observing them gives some insight into their history, including which side they were fighting on. However, the time available underwater is limited and passes quickly, so only a few minutes can be dedicated to analysis before starting recovery.
Mario describes how the last rostrum they recovered was 90% buried and it took a couple of hours to dig it out. During the process the divers noticed an unusual decoration on the relic, a Winged Victory figure in high relief on the surface.
The SDSS divers were worried about damaging it with a normal lifting sling and so they decided to use a recovery net, which required even more work, but it was certainly worthwhile conserving this find in all its splendour.
In these and other recovery operations, Mario Arena and his team rely on the high performance and extended autonomy of Suex DPVs, as well as a special underwater suction system specifically developed by Suex on request from the SDSS to speed up seabed excavations.