Eron D-1

connect
Dashboard for monitoring
and navigation
Scroll
---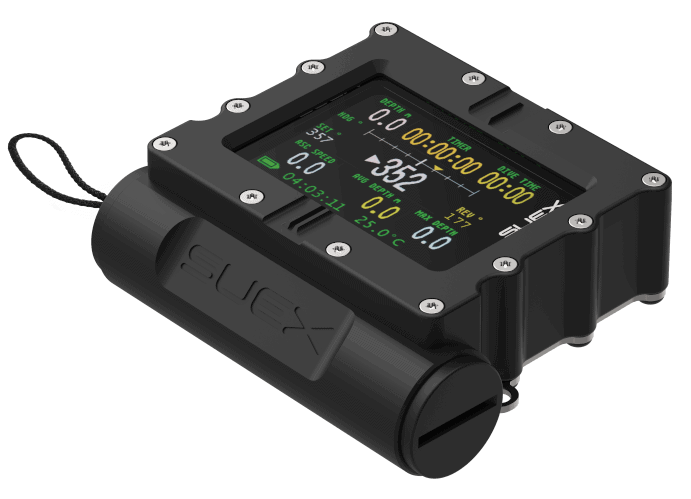 Highlights
Full control over your dive
Wireless DPV data reception
Can be mounted on DPV holder or worn on the wrist
One-touch function activation
Remaining autonomy in minutes at set speed
DPV battery state of charge
Instantaneous consumption
Water speed (available with Sinapsi nose)
Distance travelled in water (available with Sinapsi nose)
40 waypoints, 99 markers, 6 paths
Log pausing and screen selection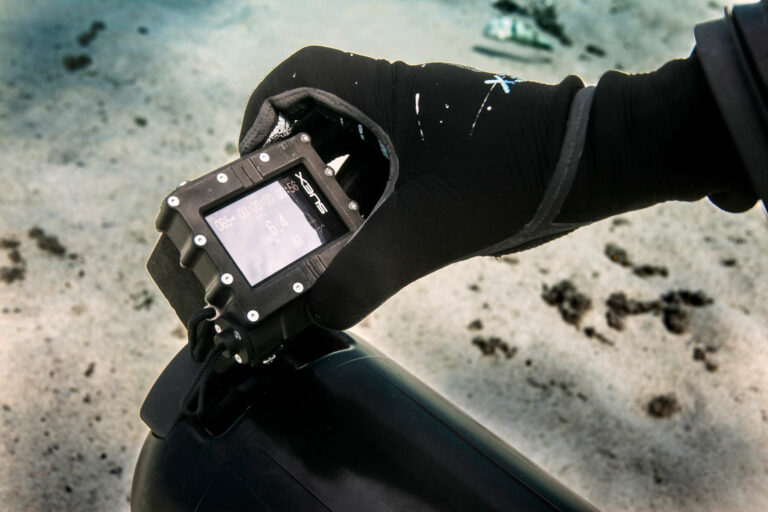 Eron D-1
FOUR DIFFERENT SET-UPS
Eron D-1 Basic

This is the most simplified mode, in which data such as dive time, depth and heading are recorded. This mode is contemplated for SEVEN, VR-X., VR-T and XJ-T models.

Eron D-1 Full

This mode, specific to the XJ-S and XK models, extends the range of use of the dashboard, which, in addition to all the functions of the BASIC mode, also offers full DPV data analysis.

Eron D-1 Extended

This mode is reserved for DPV models equipped with SINAPSI (i.e. XJ-S and XK). It is exactly like the FULL mode, with the addition of all the navigation data.

Eron D-1 Pro

This mode regardless of the DPV, in direct contact with SEIKA it allows a refix of the position with correct navigation by compass.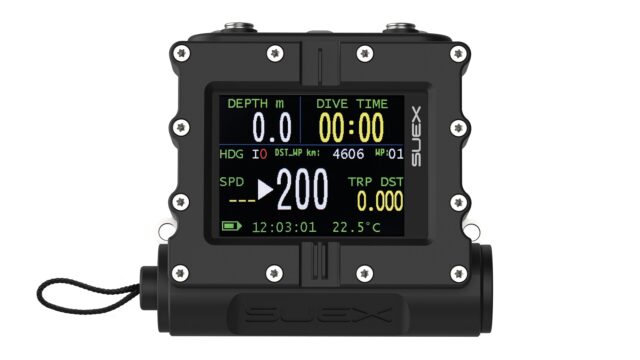 Updatable via Calypso App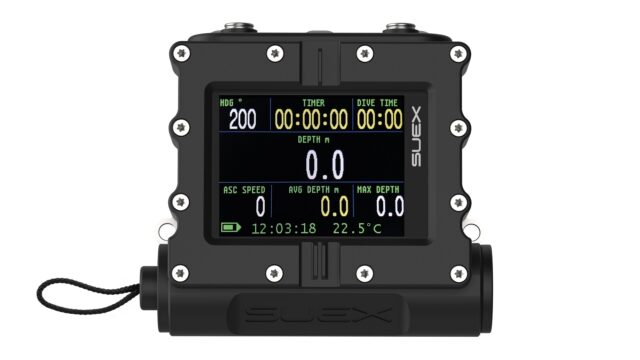 High Technology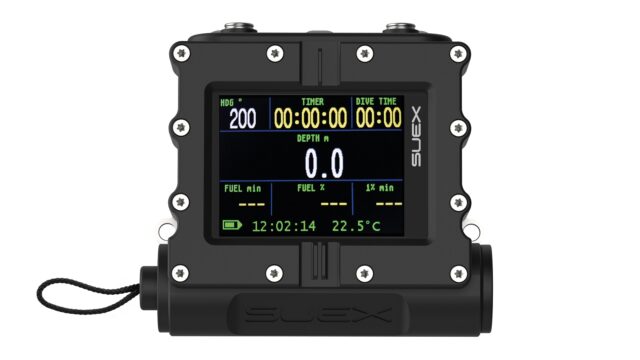 Maximum connectivity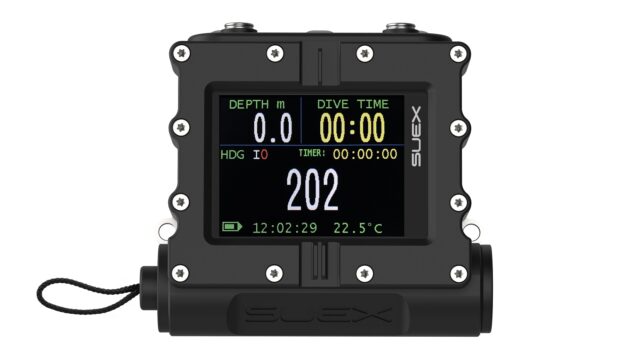 One touch funtions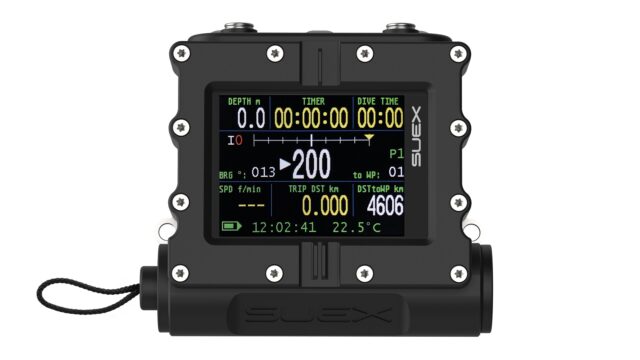 Complete information
---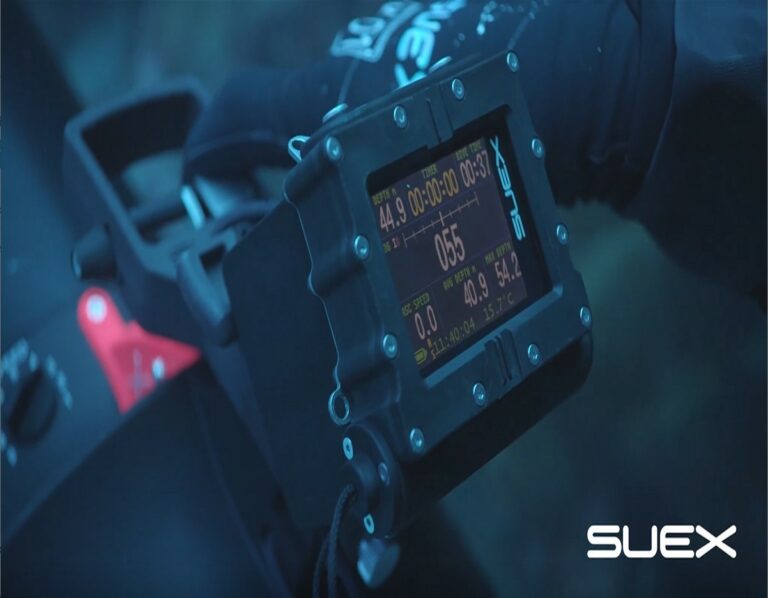 Play video
DPV MONITOR
Wireless reception of DPV data
Can be mounted on DPV holder or worn on the wrist
One-touch function activation
Remaining autonomy in minutes at the set speed
Battery state of charge of the DPV
Instantaneous consumption
Navigation
Heading
Waypoints
Customisable compass setting for DPV use
Latest-generation AHRS
Proprietary Fusion firmware
Speed in water (available with Sinapsi nose)
Distance travelled in water (available with Sinapsi nose)
GNSS (only with SINAPSI nose)
Bottom timer
Current depth
Maximum depth
Average depth
Ascent speed
Timer
Water temperature
Editable notes pages
Logs

Calypso App
The SUEX Calypso app has been developed
to remain connected with all SUEX DPVs
Find out more
REGISTER NOW TO OUR RESERVED AREA AND GET: