---
SAFETY AND PRECISION AT THE SERVICE OF YOUR EXPLORATIONS
Plan a path between waypoints using the App on a smartphone or PC;
Geolocate the DPV before starting your dive;
Plan a navigation path back "home";
Navigate in
Features
THE BEST TECHNOLOGICAL PROGRESS SUEX HAS TO OFFER Wireless Technology
DEAD RECKONING GNSS

MARKER
Refix absolute position DATA DOWNLOAD
INSPIRED
BY THE FUTURE
If you have happened to go around in circles during a dive with DPV, if you have not been able to return
with ease to your back home or anchor line, if you are excited about the possibility of being able to
organize a real underwater navigation by GPS coordinates and geolocalize the points of interest (marker) during the dive, then it may be time to rely on underwater navigation with the DRIVe Navigation system. This kind of underwater navigation involves a set of knowledge essential for proper exploration of the seabed with the DPV.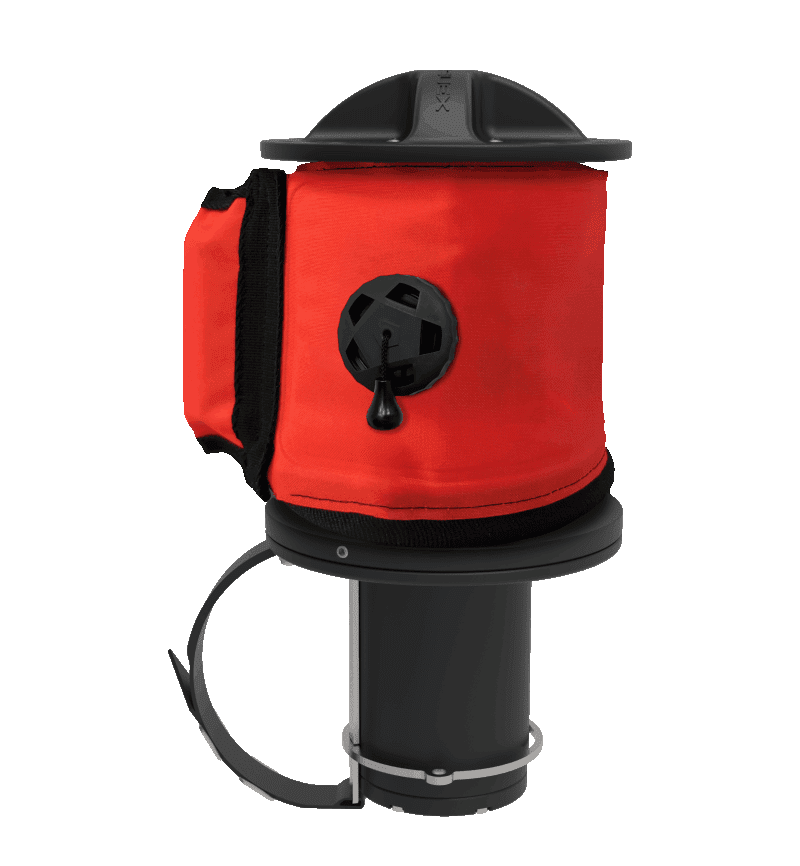 Seika
SEIKA uses an embedded GNSS (Global Navigation Satellite System) receiver within an SMB (Surface Marker Buoy) to capture precise diver position and communicate wireless that position to the Suex Eron D-1 dashboard.
The GNSS receiver accepts valid satellite positioning signals from global, commercial networks including GPS, GLONASS and GALILEO.
During or following your dive, deploy the SMB GNSS receiver from the depth permitted. When you do so, the position of the satellite will be captured on the surface and transmitted to your ERON D-1. This will allow you to refix your position, and you will be able to freely continue towards the next waypoint or return to home.
---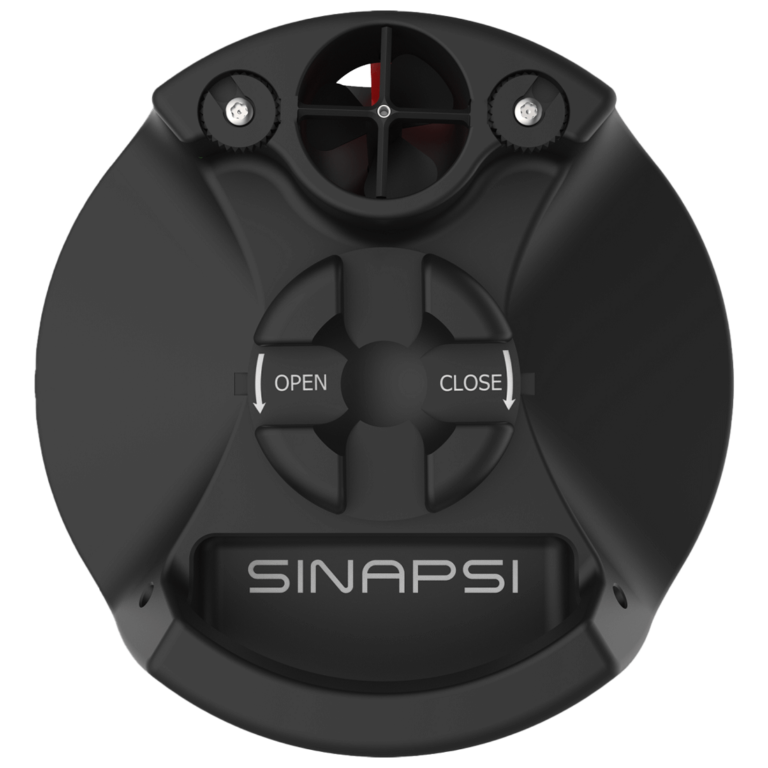 Navigation
Sinapsi
SINAPSI is a special nose for navigation that replaces the standard nose. It is equipped with sophisticated electronics to receive and process underwater navigation data acquired via DPV.
The SINAPSI project has required years of increasingly sophisticated research, including many tests and trials to optimise the system using the
most exciting, up-to-date technological solutions.
SINAPSI is available for the XJ-S and XK models.
The integrated propeller into the system allows you to calculate the speed and consequently the distance traveled or missing to the point of arrival.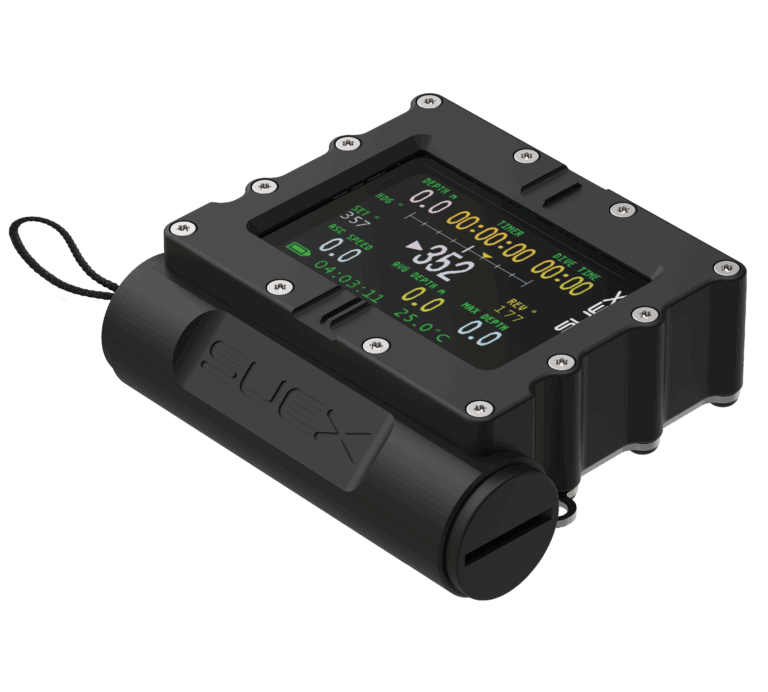 Three different set-ups
Eron D-1
ERON D-1 dashboard is a complete underwater instrument (current depth, max bottom timer) equipped with an advanced technical underwater navigation system able to receive, via wireless connection, the telemetry data coming from the DPV and display the battery charge level of the DPV and the data of navigation.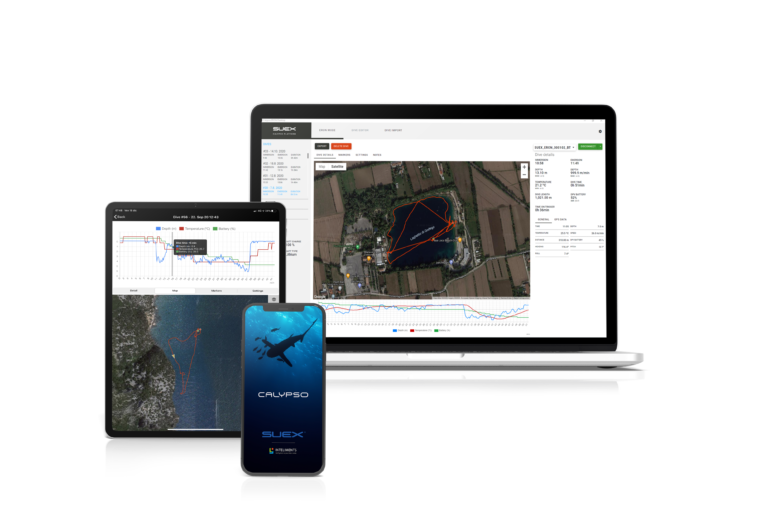 App
Calypso App
Calypso, available for Android and iOS devices, improves the navigation experience and provides the diver with useful information on the DPV by recording essential data before and after the dive:

Collection and viewing of the DPV motor data, for effective planning.
Collection and monitoring of DPV battery data, to avoid surprises.
Path planning based on specific coordinates.
Download of dive (time, depth, temperature, battery charge status) and navigation data.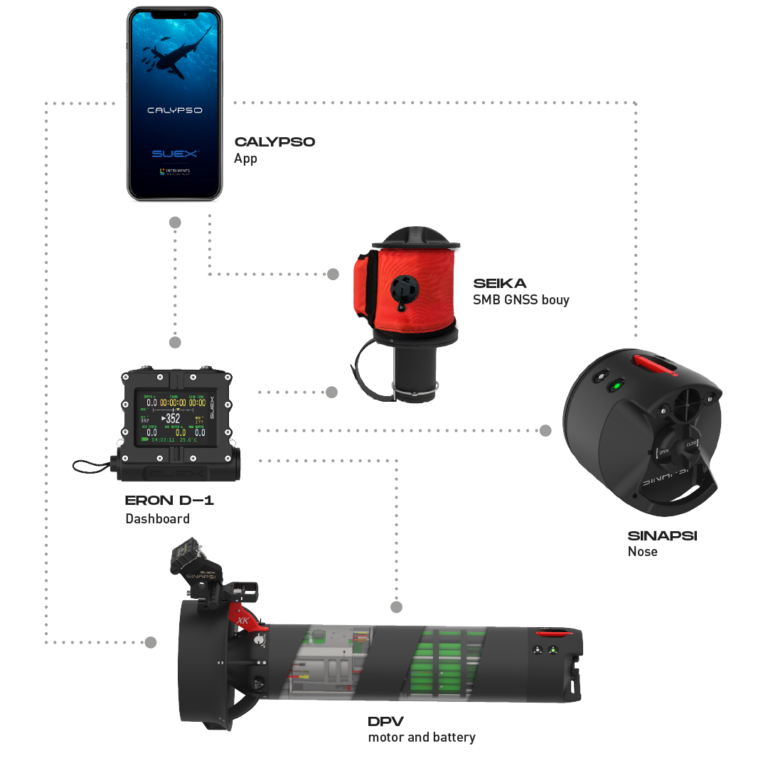 ---
REGISTER NOW TO OUR RESERVED AREA AND GET: