Sinapsi
Reception and processing
of navigation data
Scroll
---
The future of exploration
SINAPSI is a special nose for navigation that replaces the standard nose. It is equipped with sophisticated electronics to receive and process underwater navigation data acquired via DPV.
The SINAPSI project has required years of increasingly sophisticated research, including many tests and trials to optimise the system using the most exciting, up-to-date technological solutions.
SINAPSI is available for the XJ-S and XK models.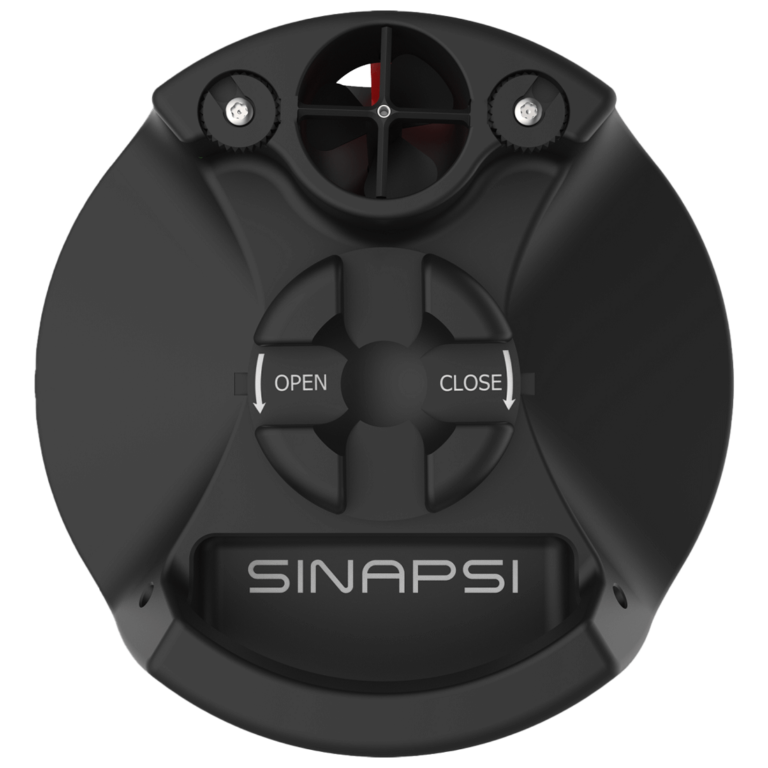 Highlights
Expands the concept of exploration
Route planning via smartphone app and PC
Use GNSS Position – Home Position
Dead Reckoning
On-the-fly route planning
Heading quality index
Compass calibration and quality storage
Odometer calibration and distance and speed measurement
Accurate heading angle
Data reception
Wireless system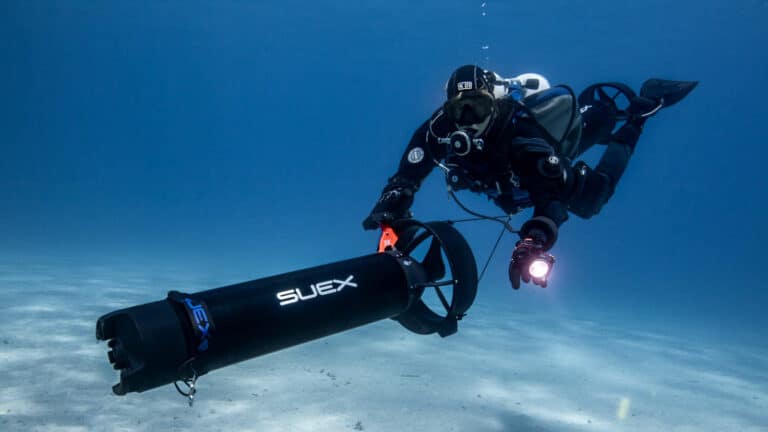 Play video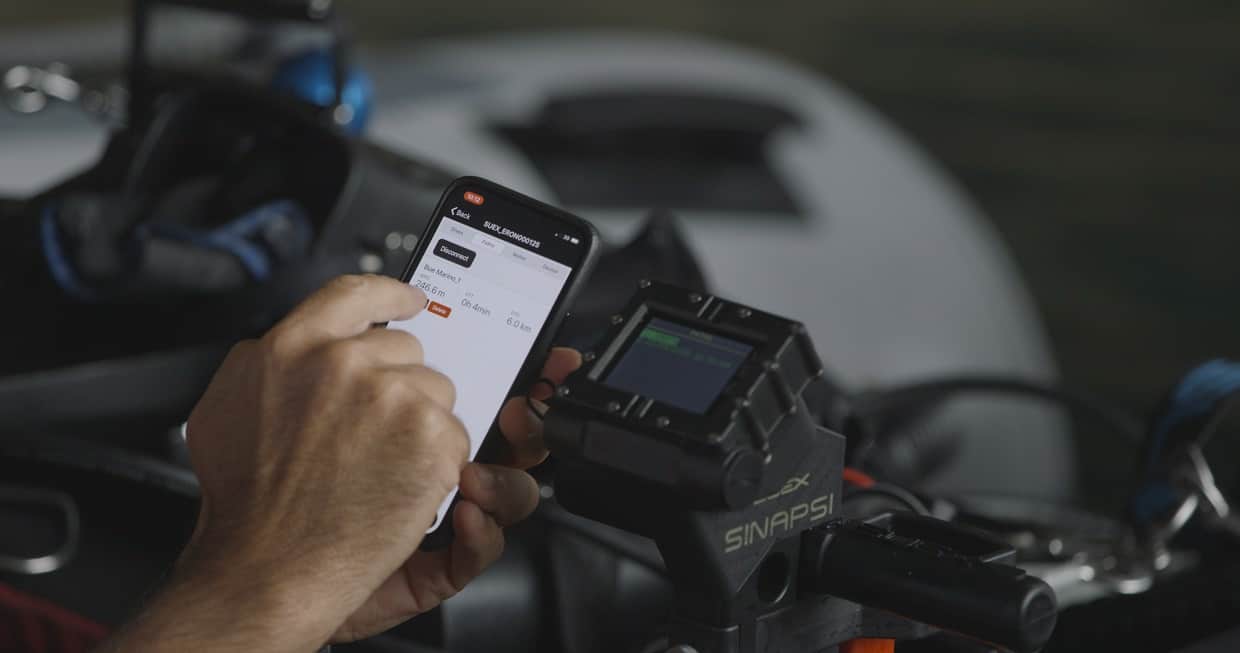 Dashboard
CONNECTION WITH ERON D-1
DPVs equipped with SINAPSI and ERON can access the EXTENDED mode of the dashboard: recording of dive time, depth, heading and other data, full analysis of DPV data and full navigation data.
REGISTER NOW TO OUR RESERVED AREA AND GET: