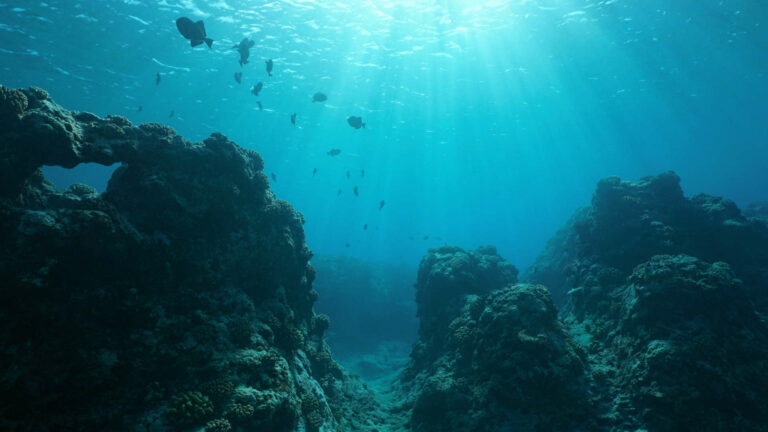 The underwater world offers breath-taking views just waiting to be admired by those prepared to head below the surface down into the depths of the sea, oceans and underwater caves.
For some, however, seeing these wonders with their own eyes may not be enough, and many divers want to share these marvels with others who share their passion, and with those who appreciate the majesty of nature, despite not being cut out for diving.
Filming under water is an integral part of the exploration experience for many divers, and not just professionals whose job it is to document underwater landscapes; simple aficionados may well also like to have a memory of their dives to treasure.
However, filming under water is not as simple as doing so above water: it's important to have the right equipment and to know how best to use it. Below you'll find a few tips to prepare for and conduct filming under water; they should not be taken as a complete, exhaustive guide to a complex, technical subject.
First of all, the equipment: there are numerous action-cam models to choose from, so you should find out which ones are the best, comparing them so you can make the right choice for the type of filming you intend to do, and on your level of skill. The depth of the dive is a key factor, because if you want to go down into the depths, you might need have to use dedicated filters.
Whatever model you choose, you should purchase an underwater case to protect your device, even though it is already waterproof, and you should use an anti-fogging spray to prevent the quality of your filming being ruined by condensation.
For divers with limited experience of filming under water, it is useful to choose the appropriate settings before your dive, preferably the standard settings; as time goes by and you acquire more experience, a more experimental, dynamic approach can be adopted, exploring new ways to immortalise the underwater world and adapting to each individual situation.
The ideal distance for filming is between thirty centimetres and two metres, beyond which the perception through the water is distorted and the suspended particles become more dense, soiling the images and making them less clear. You should also consider that water acts as a magnifying glance (magnifying by about 33%), and that this should be offset with the wide-angle lens of the video camera.
If possible, the best diving conditions are sunny days at around mid-day, when the sun is highest in the sky, so that its rays penetrate perpendicular to the surface of the water and reach a greater depth, offering as much natural light as possible for filming.
If the natural light is insufficient, flashes and additional light sources (yellow if possible, because the water absorbs the wavelengths of red, so a more natural lighting effect can be achieved) will allow you to immortalise the desired subject.
Lastly, a firm hand and the right supports help divers to improve film quality. But why not go the extra mile?
Underwater DPV scooters allow you to significantly extend the length of your dives, making it easier to devote time to filming, especially with the right supports to attach the camera to the DPV.
Suex offers a wide range of supports to help divers film under water on DPVs.