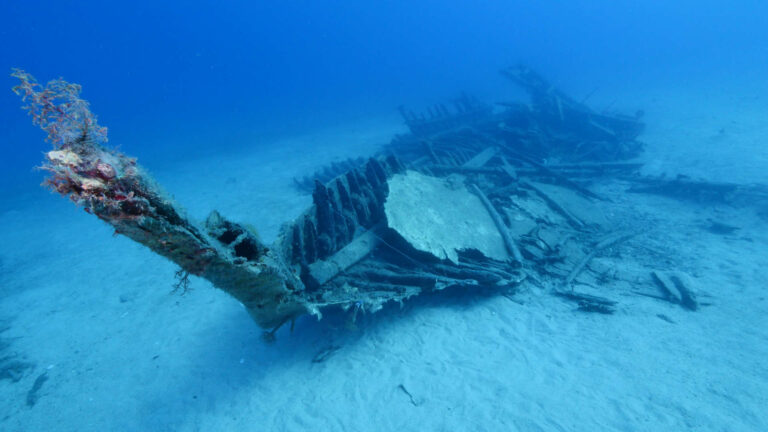 Underwater archaeology is a fascinating discipline. It requires venturing into a hostile environment to investigate our past, without letting nature stand in the way of our quest for knowledge. For some, this quest knows no bounds, and never ends, because there will always be something new to discover that broadens our horizons and sets the bar higher each time.
Just think of the world's oldest sunken shipwreck: it's a continually changing concept, because an even older one can be discovered from one day to the next, shifting the top of the list from one place to another.
In 2018, a 2400-year-old ship was found in the Black Sea, off the coast of Bulgaria. The 23-metre-long wreck lies at a depth of over 2000 metres, where – as a result of the particular environmental conditions – it has been preserved practically intact, with a wealth of details never observed before, including the thwarts and the mast.
The shape of the craft suggests it is of Greek origin, which is compatible with the radiocarbon dating to a period in history during which Greece was expanding its trade and opening up new routes, including the one across the Black Sea.
This is a valuable archaeological discovery, not only for the wreck itself, but because it indicates that the bottom of the Black Sea might be home to other similarly well preserved ships; and considering that the area was crossed by a number of important trade routes, it could prove an authentic goldmine for underwater archaeologists.
However, the Black Sea ship did not hold the record for the world's oldest shipwreck for long, because another was found in 2019, dating back to 3600 years ago.
This Bronze Age craft was discovered off the coast of Turkey, in the Antalya area, at a depth of 50 metres; found inside were bronze ingots weighing a total of 1.5 tonnes, and it was this cargo that helped experts to date the vessel, one of the first to be used for transporting industrial goods.
An even older wreck may just be waiting to be discovered, offering a fresh perspective on the history of our civilisation.
However, it's important to use the right equipment for underwater exploration. Suex DPV scooters offer a safe, reliable option for divers, allowing them to cover long distances easily, while the navigation and data recording systems collect information that can then be used to analyse the dive. And it might just be you who discovers the oldest underwater shipwreck to date!