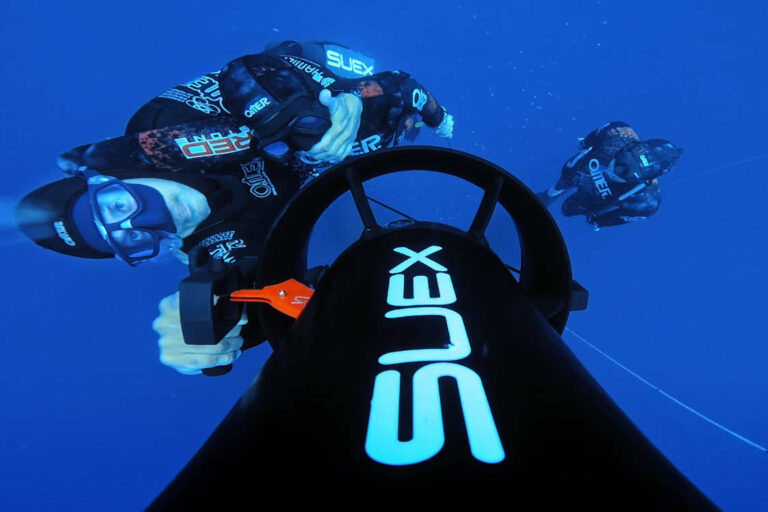 SUEX has always endeavoured to keep one move ahead of the needs of divers all over the world, remaining constantly in step with the most recent technological innovations and equipping its DPVs with increasingly powerful motors, high-performance batteries, increasingly precise sensors and hi-tech materials.
Technology alone is not enough, however, and the human factor is equally important, i.e. the contribution not only of all our resources in the company, but also of all the divers who use a SUEX scooter, and know more than anyone else about real diving conditions and the underwater environment.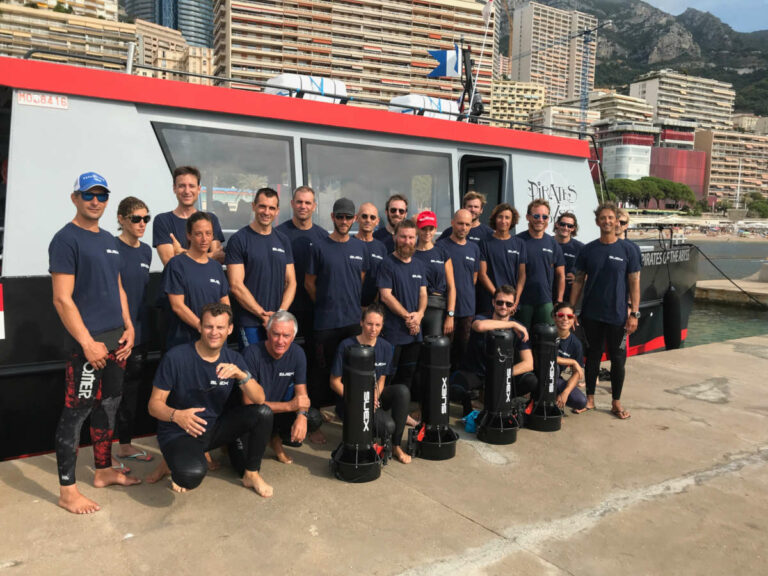 This is why SUEX supports the activity of professionals of the underwater world, supplying them with the necessary equipment: the dedication, passion and ability of these people embody the best that diving has to offer.
Among our SUEX Friends is Pierre Frollà, the world-famous freediver from Monaco.

Play video
Pierre Frollà has held four world freediving records, in free immersion in 1999 (-72 metres), 2000 (-73 metres) and 2001 (-80 metres), and in variable weight in 2004 (-123 metres).
Pierre Frollà stopped competing in 2007, but he has certainly not abandoned his passion for the sea and for diving, which he continues to express in other ways:
He works as a diving instructor and trainer, with both adults and children, and is involved in a number of conservation and awareness-raising activities regarding sharks: his freediving skills allow him to swim alongside these creatures without disturbing them, thus demonstrating that their killer reputation, and thus the need to kill them, is unfounded.
Pierre Frollà is also renowned for his charity work, and plays a part in a number of associations to support children and to promote peace, research and organ donation.
His efforts as a freediver and as a person, along with his physical abilities, make him an ideal ambassador to represent SUEX and to make the most of our underwater scooters.
By combining his freediving and depth resistance abilities with the speed of our DPVs, their sensors and the silent operation of their motors, Pierre Frollà is able to explore the underwater world like never before, covering long distances without coming out of the water, and recording all the data on the dives thanks to Eron D-1 and the smartphone app.
These unique diving experiences await you too!