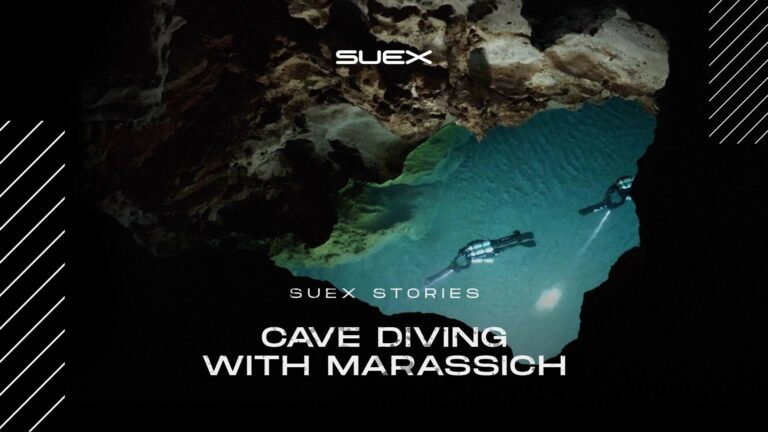 There are many mysteries concealed below the surface of the waves, and some of them are more inaccessible than others: logistical difficulties, hostile weather conditions, deep depths and little room for movement can all result in huge complications for some types of exploration. This is no reason not to give them a try, however: challenges like these put perseverance and ingenuity to the test, and overcoming them leads to increasingly impressive achievements.
Cave diving is undoubtedly a particularly tough type of diving, given the limited room for manoeuvre and the complexity of the underground channels that can disorient even the most experienced diver; and if the aim of the cave exploration is scientific research or mapping the cavities, there are numerous technical issues that require a solution.
Thanks to our constant research and development efforts, Andrea Marassich says Suex has revolutionised cave diving, coming up with innovative solutions that have opened up new opportunities for explorers and researchers, as well as diving aficionados.
In this Suex Story, Marassich tells us about his experience with Suex DPV scooters and how they've changed what he does for the better.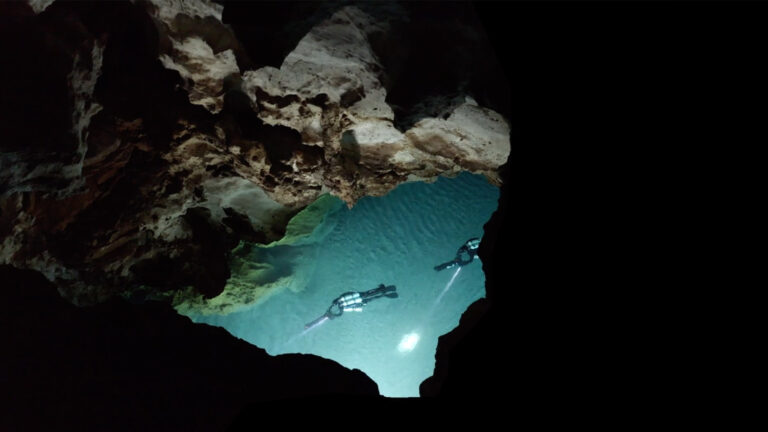 Play video
Andrea Marassich is a frequent visitor to the world of cave diving for both work and play, travelling all over the globe to teach and practise the discipline and taking part in a variety of scientific and documentary projects for exploration, research and conservation purposes.
His career has taken him to Italy, Mexico, the USA, France, Bosnia, Slovenia, Portugal and Spain, where he has met people who share his passion and built up a network of specialists who share discoveries, techniques and innovation. Of all the places he has visited, however, Sardinia has a special place in Andrea's life: he spends much of the year here, and the complex system of caves off the Italian island offers new stimuli all the time. And it's here that he put the performance of Suex DPVs and their DRIVe navigation system to the test.
Andrea points out that Suex has been present on the market for over 10 years, during which the technology of our underwater scooters has continued to evolve, offering efficient solutions for complex dives, such as cave diving.
Batteries with increasing capacity and underwater electrical propulsion systems with increasingly high performance enable long-range explorations in which divers can not only move around narrow spaces with speed and agility, but can also take all their scientific equipment with them without a significant reduction in autonomy.
These systems are complemented by Sinapsi, the nose with sophisticated electronics for receiving and processing data, and DRIVe (Diver Remote Information View), a cutting-edge system for navigation and data collection during and after dives. The application of these technologies to cave diving allows the diver to concentrate on driving their underwater scooter, and to obtain data efficiently and accurately in a situation where time really is of the essence.
Andrea used Suex equipment to explore the karst caves of Cala Gonone in Sardinia, where he was able to create a simple research protocol that does not interfere with normal diving procedures. The key elements for the success of this activity are the possibility to calibrate the unit, and in particular to adjust the speed at which it moves with or against the current, and to mark specific points along the route for recognition during the post-dive analysis.
Thanks to Suex, concludes Andrea, the world of cave diving is bigger today than ever!